Professional Emergency Locksmith Services in Aspen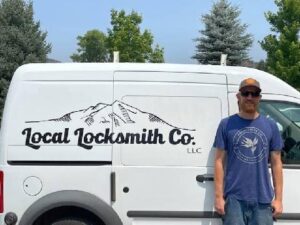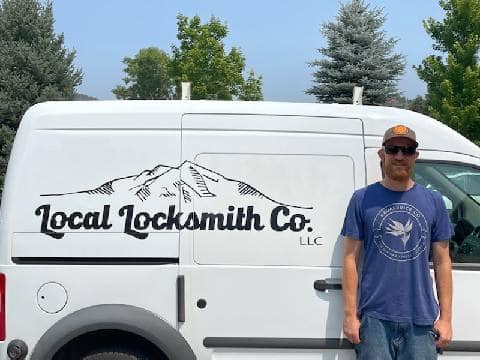 As a locksmith service provider, we understand the importance of keeping your business, home, or vehicle physically secured. Having a firm grasp on commercial and industrial security standards alongside industry expertise allows us to make accurate recommendations and provide all the security installations, upgrades, and repairs an individual needs.
As a home or business owner, building a relationship with a professional emergency locksmith is an essential investment. Furthermore, when protecting sensitive client data, valuables, or your family, security is always a concern and a top priority.
Fortunately, whenever there is an urgent need for these locksmith services, they are just a phone call away. Make sure your employees, family, and sensitive data are safe by hiring a professional locksmith to oversee all your security repairs and upgrades.
Call Local Locksmith Company today at 970-718-9089 or fill out our convenient online request form to get started.
List of Locksmith Services in Aspen
Commercial Lockouts
New Lock Installation
Lock and Key Maintenance and Repair
Electronic Lock and Smart Lock Installation
Security System Services
Residential Security
Automotive Lockouts
Automotive Key Duplication
Commercial Lockouts
In business, every second matters. For business owners lockouts are frustrating. You can't just send the team home and close shop for the day. Every second that ticks by hurts profits and can harm customer relationships.
You also don't need to break a window to get into the building. As a professional emergency locksmith, we are available to provide the commercial lockout services you need when it matters most. We'll get to your business fast and help you get back in so you can reopen right away and minimize losses.
New Lock Installation
Locks can sometimes break or fall apart at any moment, especially when that lock is old. To avoid situations that may leave your valuables exposed and vulnerable, it is important to install new locks as quickly as possible.
Local Locksmith Company is available to advise on which systems are better for which doors and change your locks as needed.
Aspen Automotive Emergency Locksmith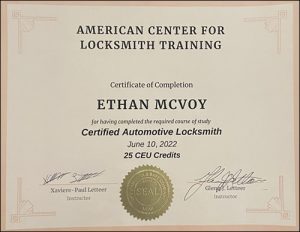 We are very excited for the future of the company and look forward to making custom remote flip keys for most makes and models of vehicles. We are also capable of making basic transponder keys for most vehicles. If you are looking for options, contact us to see what we have to offer.
If you just bought a new vehicle and only received one key, now is the best time to have a spare made. If you have lost all your keys don't worry, we have you covered.
Give us a call at 970-718-9089 and we will be happy to meet you at your vehicle to cut and program your new key. Besides cutting and programming car keys, we are adept at providing car lockout services. Lockouts happen, and for obvious reasons it is very stressful.
Take a deep breath, then call Ethan at Local Locksmith Company. We are in Carbondale and consider every lockout an emergency. We are the best professional emergency locksmith. As a result, our response time will be minutes (not hours) regardless of where you live. We are here to help you without draining your pocketbook for service.
Aspen Residential Locksmith
Home is where the heart is, so it's very important that you feel safe and secure there. People need to feel comfortable in their homes. We can assist you with everything in your home from window locks to front door handles. Our main goal as residential locksmiths is to resolve your concerns and give you piece of mind.
Home security important for everyone and you shouldn't need to worry about it. Allow Local Locksmith Company to help, so you and your family can focus on quality time with each other.
In addition to working on the locks in your home, we can address all security concerns. From front gates, to installing cameras or spotlights, we are proficient. Give Local Locksmith Company a call and see what I have to offer, we would be happy to meet and consult with you or your property manager. We offer the most reasonable rates in the valley as well as multi-unit discounts.
Lock and Key Maintenance and Repair
To avoid getting to the point where a lock does fall apart suddenly, they need to be maintained consistently. It is important to have routine checks done on all locks to look out for defaults, cracks, and other issues which could become a potential problem in the future.
Local Locksmith Company will make raise your awareness of any issues that require attention and encourage you to remedy problems if necessary.
Electronic Lock and Smart Lock Installation and Repair
Local Locksmith Company is familiar with almost every piece of Smart Lock technology that is available. We'll make sure your Smart Lock is installed currently, so it operates smoothly and is not binding or causing a potential security risk.
Opening your door remotely from your smartphone is no longer science fiction. Smart Locks harness the latest smart home and advanced digital security technology to make entering your business or residence more convenient while simultaneously improving your security. Smart locks are also extremely helpful to prevent lockouts!
How can we help you?
Local Locksmith Company Service is a locally owned and operated commercial locksmith company in Aspen, Colorado that is committed to excellence in every aspect of our business. We uphold a standard of integrity bound by fairness, honesty, and personal responsibility.
Our distinction is the quality of service we bring to our customers. Accurate knowledge of our trade combined with ability is what makes us true professionals. Above all, we are mindful of our customers' interests and make their concerns the basis of our business.
Call us today for Professional Automotive and Residential Locksmith Services in Aspen Colorado and surrounding areas!